Shane Waltener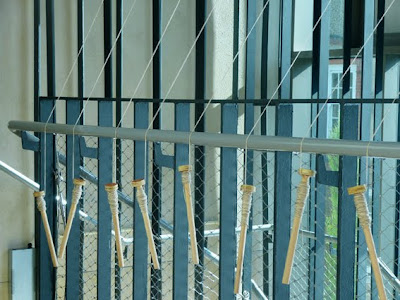 Shane Waltener's work draws inspiration from craft traditions and processes. Objects and installations reference a broad range of making practices from ceramics and sugarcraft to textile weaving and basketry. At its core Waltener's work is rooted in ideas of ecology and the reuse and recycling of material.
His curiosity with materials and processes have led him to play with scale in his work, from large pieces covering the central atrium of the V&A to smaller scale experiments with plant materials, recycled plastics and clay.
Working often in participatory settings, Waltener invites audiences to contribute to the making of the work thus facilitating the cultural and social histories relating to these making practices to be freely exchanged.
Shane Waltener has exhibited work worldwide. He lives and works in London and Essex. He is an associate artist with Entelechy Arts and has co-authored Practical Basketry Techniques, a publication by A&C Black.
The Building Action Group
Shane Waltener worked with students of the University of Applied Sciences. They researched local materials such as clay, cane, hemp and wood and their possible applications. Together they made several installations, which will also be demonstrated on New Energy Forym. The project resulted in a public exhibition with all the outcomes of the work period. The publication made together with the students will be presented today by Shane Waltener.
Deel dit artikel