Power to Flex Waterstof testopstelling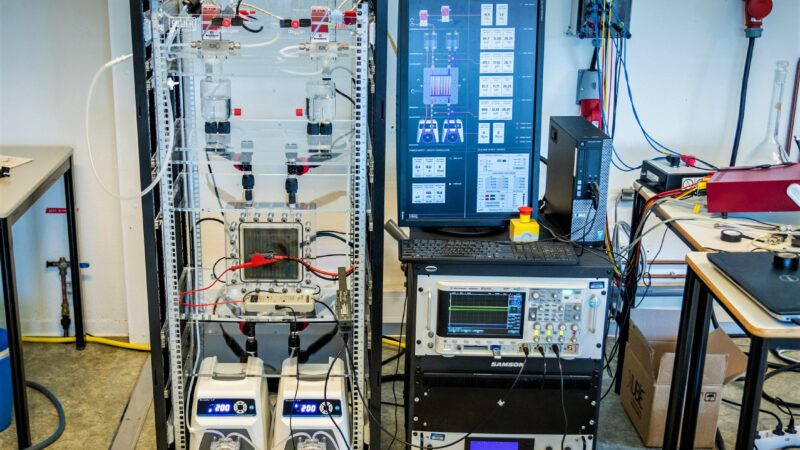 Hoe verbeteren we flexibele opslagmethoden van energie en de prestaties van een electrolyser? Juist, continu onderzoek! Op het New Energy Forum kun je bij het project Power to Flex een alkaline electrolyser bekijken.
Deze opstelling onderzoekt nieuwe sensoren, opbrengst meting van waterstof en andere innovaties aan de hand van nauwkeurig bestuurbare elektrische voeding en een electrolyser-cel met camera's. De opstelling wordt nu gebruikt voor het bachelor en masteronderwijs rondom energie.
Deel dit artikel