Energy Changemakers debat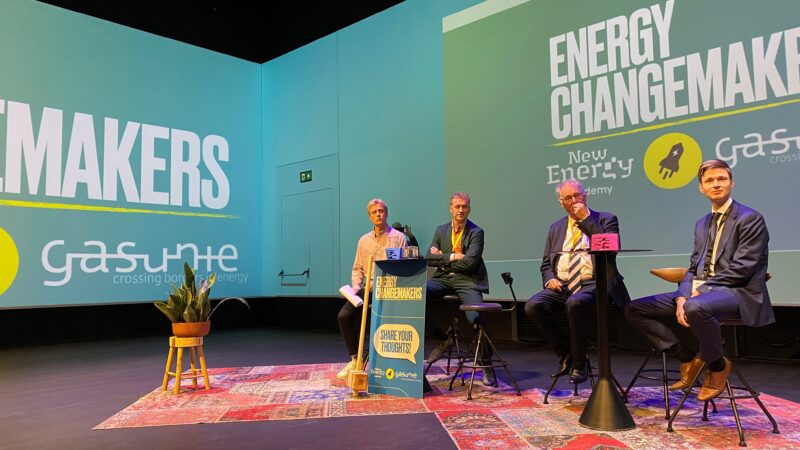 Iedereen is het erover eens: we moeten vandaag knopen doorhakken om de energietransitie te versnellen. Het moet sneller! Maar kan dat wel? Windmolens plaatsen, elektriciteitsleidingen aanleggen, Groen Gas-fabrieken en elektrolysers bouwen, industrieën helpen keuzes te maken, consumenten helpen te verduurzamen… Voor snelheid is bestuurlijk leiderschap onmisbaar. Maar wat voor leider hebben we hiervoor nodig? Hierover gaan we in debat tijdens het Energy Changemakers debat. Laat van je horen en debatteer mee!
Energy Changemakers is een gezamenlijk initiatief van Nederlandse Gasunie en New Energy Coalition.
Energy Changemakers debate
Everyone agrees by now: The energy transition needs to happen now and need to happen fast! Installing windmills, laying power lines, building green gas factories and electrolysers. In order to achieve speed, managerial leadership is essential. But what kind of leader do we need? This is what we will debate during the Energy Changemakers debate. Make yourself heard and join the debate!
Energy Changemakers is a joint initiative of Nederlandse Gasunie and New Energy Coalition.
Deel dit artikel