Connecting Valley's: crossing borders with green hydrogen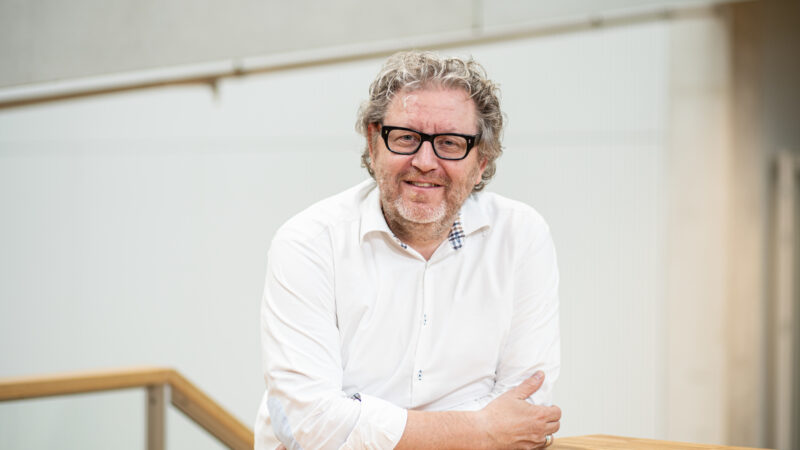 (NL) De grens over met groene waterstof
Een volledig functionerende groene waterstofketen in Noord-Nederland. Dat klikt als toekomstmuziek. Maar wist je dat daar nu al aan gewerkt wordt? Noord-Nederland is namelijk dé waterstofregio van Europa en heeft in 2020 als eerste regio een subsidie gekregen om een Hydrogen Valley te ontwikkelen. Patrick Cnubben, Directeur Strategie Waterstof bij New Energy Coalition, neemt je tijdens New Energy Forum mee in de ontwikkelingen van deze Hydrogen Valley. Wat is de status van dit project? Wat hebben we tot nu toe geleerd? En hoe gaan we de grens over met waterstof? Want een groene waterstofketen is pas echt succesvol als het verschillende Hydrogen Valleys met elkaar verbindt.
(EN) Crossing borders with green hydrogen
A fully functioning green hydrogen chain in the Northern Netherlands. Sounds like we have a long way to go. But did you know that this is already being worked on? The Northern Netherlands is in fact the hydrogen region of Europe and was in 2020 be the first region that received a subsidy to develop a Hydrogen Valley. Patrick Cnubben, Director of Hydrogen Strategy at New Energy Coalition, will take you through the developments of this Hydrogen Valley during New Energy Forum. What is the status of this project? What have we learned so far? And how do we cross the border with hydrogen? Because a green hydrogen chain is only really successful when it connects different Hydrogen Valleys.
Spreker:
Patrick Cnubben
Deel dit artikel